vomFASS is a German retailer with about 300 stores around the world selling fine culinary oils, vinegars, wines, liqueurs and spirits "out of the cask." Most of the products can be sampled in the store before purchase. Many are produced by small European farms and distilleries and are sold exclusively by vomFASS. Bernstein & Associates handled all the public relations for the opening of the vomFASS store in Rice Village, Houston, and in The Woodlands, a suburb of Houston. The Woodlands store was the first flagship store in Texas and the first vomFASS store in the US to introduce the new black and silver décor.
Bernstein & Associates produced an extremely comprehensive series of stories and articles in all important segments of Houston-area media, including daily and weekly newspapers, popular online websites, magazines and television coverage – despite the fact that it is often difficult to develop editorial coverage of alcoholic beverages on television in Texas. This coverage was very helpful in getting the stores opened successfully and letting everyone in the Houston area know that these wonderful products were now available.
The manager of the Rice Village vomFASS store was named "Rookie Franchise Partner of the Year" for exceeding the marketing, sales and brand expectations of new partners — and we believe our grand opening marketing efforts played a substantial role in that recognition.
Specialty Stores Spicing Things Up for Home Cooks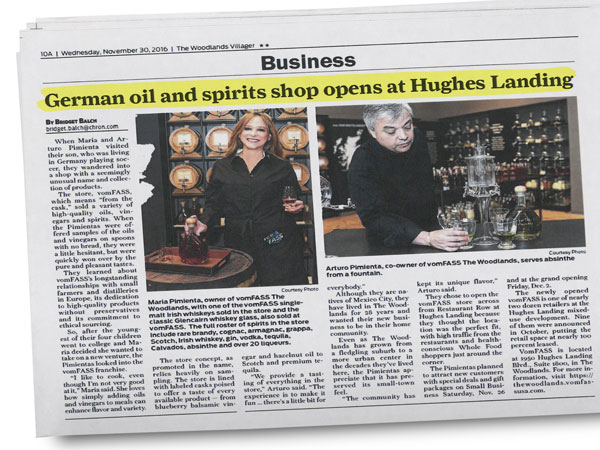 German Oil and Spirits Shop Opens at Hughes Landing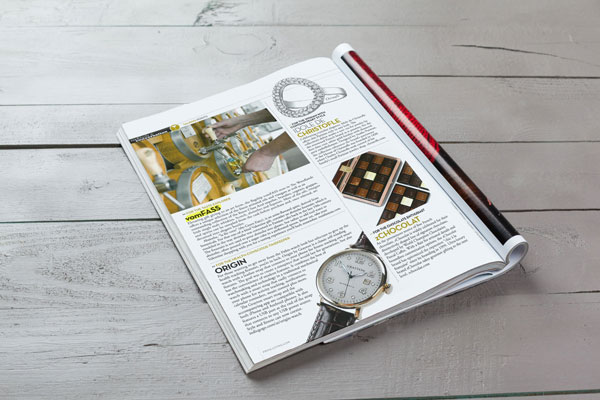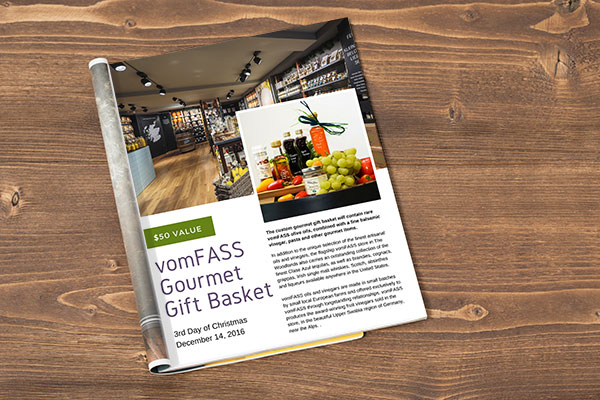 vomFASS Gourmet Gift Basket
KHOU: Blinging in the Holidays